IN KNOXVILLE,
over 7,600

people are

HOMELESS.

Chronically homeless individuals are Knoxville's most vulnerable population. We exist to help them by tending to their specific needs, restoring their dignity, walking with them in relationship and welcoming them to a place they can finally call home.

Knoxville Leadership Foundation's Flenniken Landing is a 48-unit permanent supportive housing development in South Knoxville. Rehabilitated from an abandoned school building, Flenniken Landing was fully restored and opened on November 12, 2011. Our full-time case management staff help residents with the challenges of reestablishing stable life choices, the basis of which is housing. We have a 24/7 on-site staff with plenty of parking and security.
Flenniken helps people
find a home.
chronic homelessness: an individual who has been continuously homeless (sleeping in a place not meant for human habitation or in a homeless emergency shelter) for at least 1 year or experienced at least 4 episodes of homelessness in the last 3 years that totaled at least 1 year and has a disabling condition.
Restoration and Redemption
CURRENT AND PAST RESIDENTS
YEARS OF CHRONIC HOMELESSNESS ENDED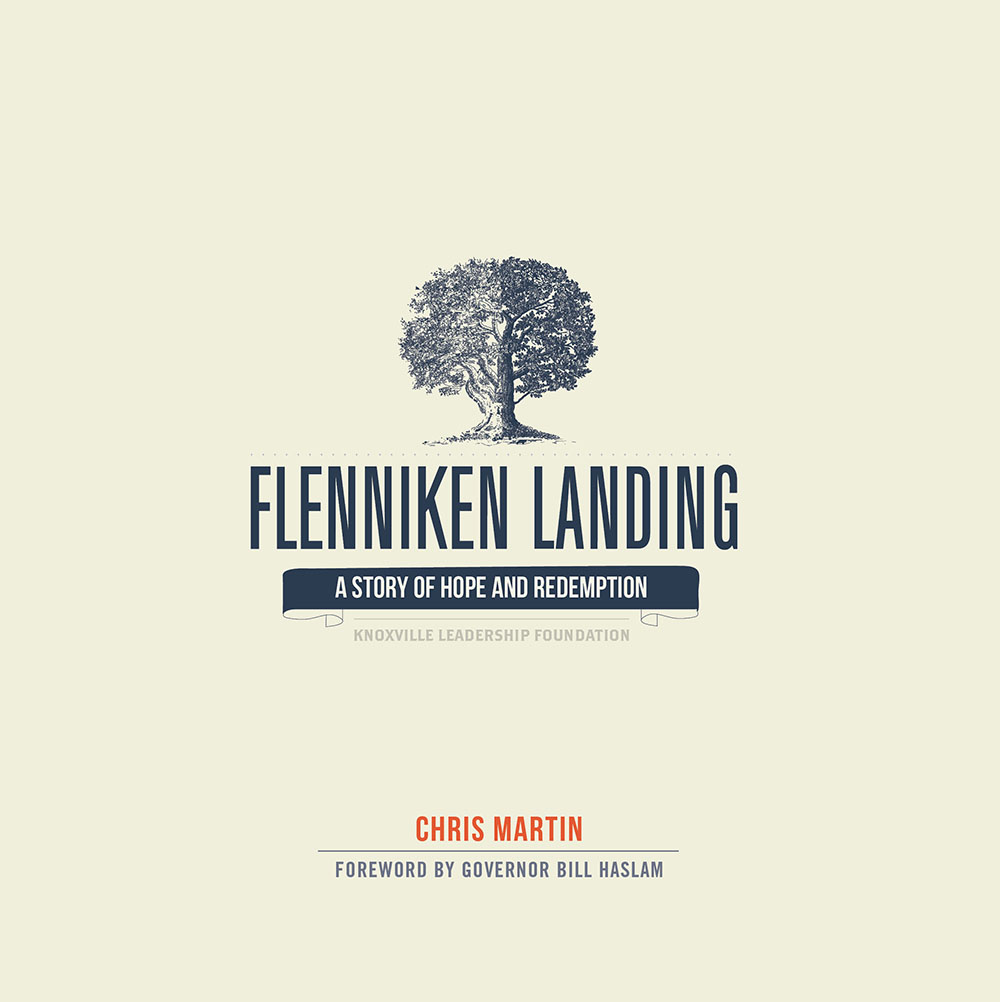 A STORY OF HOPE AND REDEMPTION.
"A lot has happened on the two acre plot of land where Flenniken Landing sits since 1850 when it was built as the Flenniken School House… but the original mission has remained.
We believed that rehabilitating a historic building could mean more than the removal of an eyesore. It could mean transformation. It could mean a new life for people living within its walls. It could mean a more vibrant community. It could mean the world…If the project was to be successful, then its success would have everything to do with God's heart for the down and out, for the 'least of these.'" (Excerpt from Flenniken Landing, A Story of Hope and Redemption)